Lets Talk Smart! National Homes Security Month – Week 3
Let's talk smart
Did you know 55% of people like the idea of having smart product in their homes, but only 27% of people actually own smart technology designed to keep their houses safe and secure. We are living in a new digital world that is constantly changing and evolving.  The use of keys is changing to new more innovative ways of keeping things safe and secure. It's estimated in the next 5 years that this percentage of smart technology use will surge and become the norm in everyday life.
We are introducing more smart technology into our product lines; that is once we are satisfied they provide our high standards of protection. Your satisfaction and products performance will always come before any new technology, that way you will always know owning a Phoenix product is still the best choice.
We have introduced the use of Fingerprint locking to a number of our safe ranges these advanced high security, touchscreen fingerprint locks
have a clear LED display with an internal alarm. Featuring a dual control feature, hidden code and an unlimited scramble code, which can be programmed as standard with 128 fingerprints. These locks are tried and tested and offer superior security, definitely worth considering if you are looking to make your valuables as secure as possible.
But we haven't stopped with Fingerprint locking; we have also invested in the NetCode 1000 smart locking technology. These are more commonly used on our Key Storage cabinets and are more tailored at present to our commercial customers; custom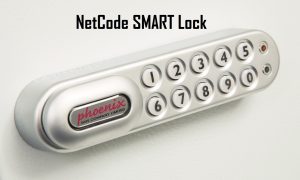 ers who need multiple people to have access to the same sets of keys. The NetCode 1000 lock allows temporary access to the cabinets via the web-based NetCode portal. NetCode is activated prior to the lock owner shipping and installing at a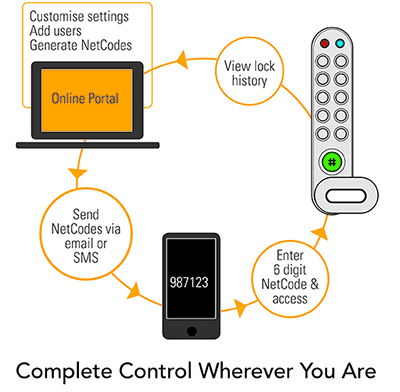 remote site. The NetCode Portal allows you to register and set up your account, activate your locks and generate time-sensitive codes. Generated codes can be sent by email or SMS to any email account or mobile phone. This information is also stored and sent back to the main user, so they can keep track of who has had access to what. Making these ideal for keeping you access under strict control.
Technologies introduction into our lives and homes in the past few years has been a new and exciting venture. We have also seen a radical drop in the price of this technology as it has become more common place.  We think with a bit more time it could spell the end of easy jobs for any burglars or criminals looking to take from us what matters most. And that's never going to be a bad thing.